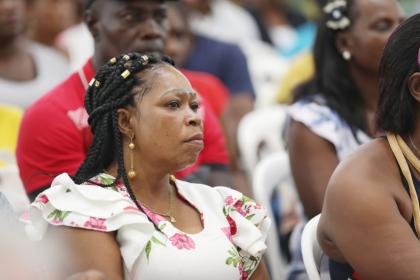 © César Nigrinis
Share
Artisanal panners receive their first premium




The barequeros - traditional artisanal gold miners - from the municipality of Istmina, Department of Chocò in Colombia, are supplying gold to a fully traceable and responsible international supply chain in an exciting and rewarding initiative that is improving their livelihoods.
In El Chocò - Colombia's second-largest gold-producing region and also one of the country's poorest - artisanal gold mining is an ancestral livelihood for the population of predominantly Afro-Colombians. The barequeros, comprising 46 per cent women, use local traditional alluvial mining techniques with hand equipment such as sluices and panning. No mercury is used, protecting the region's biodiversity which is one of the most unique in the world. To be legally registered, the barequeros must obtain a special permit that allows them to manually produce and sell up to 420 grams of gold per year.
Social impact
To date, five hundred barequeros have enrolled into the programme and receive the SBGA Better Gold Incentive for each gram sold. Given the specificity of this supply chain, the SBGA is directly remitting the gained premium to the barequeros so that they can reinvest the accumulated amounts into improving their living (housing, health and education) and/or working conditions (mining tools or wooden boats to access mining sites).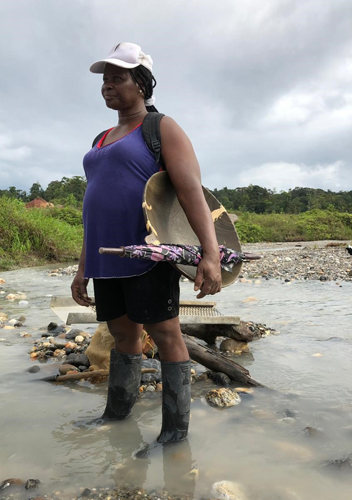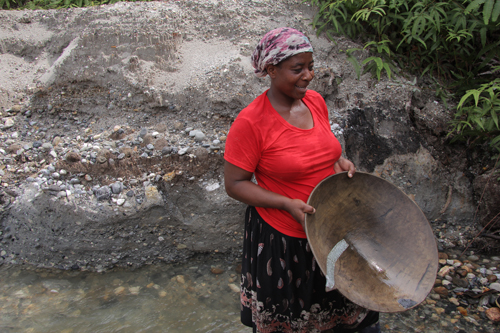 To mark the viability of the programme and the first delivery of their gold incentive, the SBGA and the BGI invited the barequeros to a ceremony at the Coloseo of Istmina on 6 December 2019. More than 500 people attended the celebration, including Mrs Yvonne Baumann, Swiss Ambassador to Colombia, Mrs Carolina Rojas, Colombia Deputy Minister of Mines and Energy, Mrs Silvana Habib, President of Colombian Mining Agency, and representatives of the local authorities, Anexpo, Atabaque and supply chain members Valcambi and luxury brand Chopard.
"We are extremely happy to hold this celebration today and start remitting the SBGA incentive to the first barequeros" commented SBGA's Diana Culillas "We are all here to witness that artisanal gold panners, producing only a few grams of gold per year and fulfilling SBGA criteria, can reach the Swiss market. We look forward to enrolling more barequeros into our supply chain and expanding to the neighbouring Condoto and Quibdo municipalities."
Read about the Barequeros receiving their second premium and accessing bank accounts, and about the Barequeros receiving their third premium.