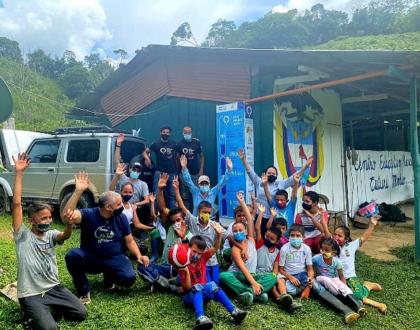 © Touchstone
Share
Collecting rainwater for better living conditions


Socialenvironmental project at Touchstone mine, Colombia: installation of "Ekomuros", a rainwater collection system that consists of recycled materials.
As a member of the Swiss Better Gold Initiative since 2020, the Touchstone mine is strongly committed to its social and environmental responsibilities, and keeps improving its practices and working on its impacts.
In the village El Pescado, where the families rely on the Touchstone mine, living conditions are precarious. For instance, the houses have no access to basic sanitation or drinking water. The Ekomuros contribute to improving those conditions.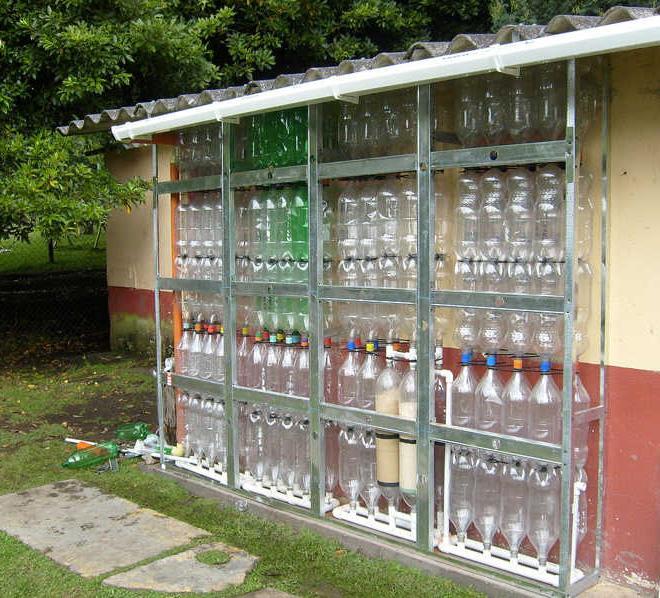 © Touchstone
Objectives:
Provide drinking water to the local families
Build the infrastructure in a sustainable way and reduce wastes by recycling plastic
Project:
Installation of a rainwater collection system called "Ekomuros".
The Ekomuros infrastructure is built from recycled material, such as bottles and other PVC residues. Its life span is of 10 years.
The Ekomuros rainwater collection system connects to a storage tank of a capacity of 160 liters installed on the roofs.
The collected water is filtered – drinking water quality.
The water is then piped directly to the beneficiaries. Ekomuros was first connected to families with vulnerable people, such as elderly or children, as two schools. Its goal is to provide water to 280 people.
Project implementation:
Total cost of USD 17,244, with a Swiss Better Gold contribution of USD 8,622 from the socio-environmental fund.
Impacts:
Social: in the area, 12 families from the village El Pescado and 2 schools benefit from the project
Social: the construction involved the community. In the future, local people will also be working on its maintenance.
Environmental: 142 plastic barrels have been recycled and reused for the tubes.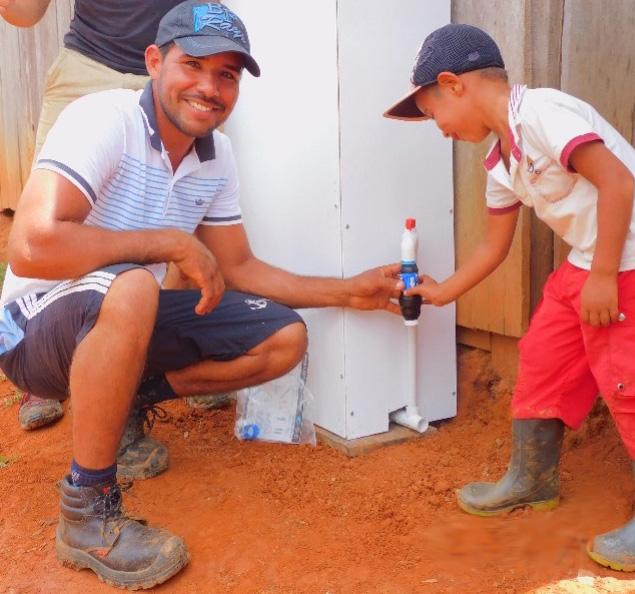 © Touchstone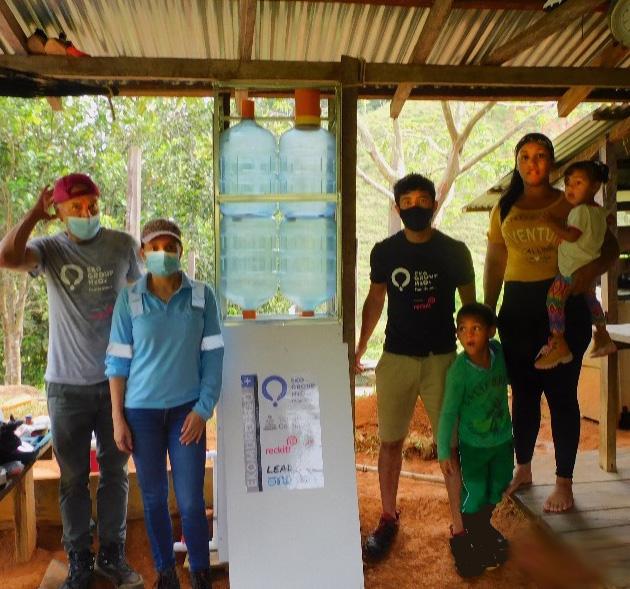 © Touchstone