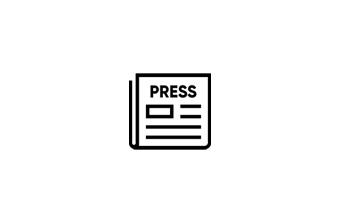 Share
14.12.2020
Colombia: 721 artisanal miners rewarded and accessing a bank account
Press Releases
This year, the number of Chocoan Gold panners receiving their "premium" for the responsible gold exported to Switzerland almost doubled since last year. In total, they will get about $53,000 on their newly-opened bank account. For the first time these gold producers enter a formal financial system.
Download the press release:
A total of 721 artisanal gold panners from the municipalities of Istmina, Quibdó and Condoto in Colombia now enter the formal financial sector. By adhering to the Better Gold Initiative, these miners, access a financial incentive for fully meeting responsible social and environmental criteria of the initiative and exporting their gold to Switzerland. The group of gold miners receives a total of $52,490 through a digital transaction which also symbolizes their entry into the Colombian financial sector.
An incentive provided by the Swiss Better Gold Association
Each of the miners receives a "premium" of 0.70 dollars for every gram of gold exported to Switzerland, which is then purchased by Chopard watches and jewelry brand, affiliated to the Swiss Better Gold Association (SBGA). As part of Chopard's contribution to the Better Gold Initiative (BGI), the premium to barequeros is provided by this watch and jewelry brand. The incentive is distributed among these artisanal miners according to their production & export statistics in the first half of the year. 
A reward for environmentally and socially sustainable gold panning
This reward is granted to the gold panners fulfilling with various BGI criteria such as legal requirements for gold extraction in the country, implementation of artisanal extraction techniques (including the non-use of mercury and machinery), protection of biodiversity, respect for human rights, absence of child labour and the schooling of the minors in their charge, among others.
The importance of having a bank account
The Initiative has intensively collaborated with its partners C.I. Anexpo and Atabaque to overcome limited access to financial services to barequeros, one of the most important bottlenecks in the artisanal and small-scale mining.
Thomas Hentschel, global director of the Better Gold Initiative, said: "Traditionally, purchases from gold panners are made in cash as there is no one to open a bank account for them. Better Gold Initiative seeks to formalise the whole chain and ensure full traceability of both the gold and the transactions. This is the reason why we have made a partnership with fintech Movii to give access to alternative financial products to the gold panners we work with. We are also carrying out financial education activities, since for many of these people it is the first time they use this kind of financial product. Both payments for locally purchased gold, as well as the premium, are made on Movii accounts of barequeros."
From his side, Hernando Rubio, CEO of Movii, highlighted the importance of supporting this type of financial inclusion projects in all industries so to increase access to this type of financial services. "Colombia still faces an important challenge of financial inclusion and Movii's role as the country's leading Specialized Society in Electronic Deposits and Payments, is to give access to all communities which so far were lagging behind and did not have a simple and user friendly access to a financial product".