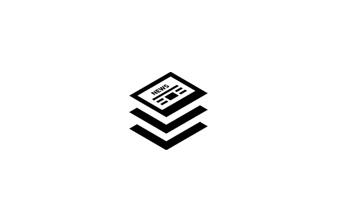 Share
06.09.2020
COVID-19: how the SBGA helps artisanal and small-scale gold mines in Peru
New at Swiss Better Gold
In Peru, the SBGA has focused on helping the small-scale gold mining operations to safely resume their activities, within the challenging COVID-19 context.
With some 1,500 artisanal and small-scale mines (ASM) operations in Peru, thousands of families depend on artisanal and small-scale gold mining. It is urgent for the mines to quickly resume the gold production the workers and their families critically rely on.
The impact of COVID-19 in Peru is being extremely harsh. Mining activities have been reopening since July 1st under strict sanitary conditions. The situation in Puno and Arequipa is particularly difficult as the region has been placed under strict quarantine again.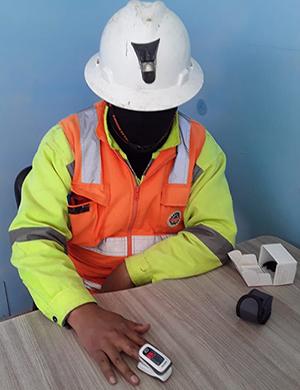 © Swiss Better Gold
Assistance, step by step
In this difficult context, the SBGA and the Better Gold Initiative (BGI) have prioritized the actions to be taken and provided necessary support to 8 ASM operations in the department of Puno and Arequipa by:
developing security protocols together with the mining operations,
supporting the validation process of the protocols of the mines,
implementing the security protocols, by providing sanitary material for 3 months
A welcomed support
Rafael Chura, executive President of the Empresa Comunal Vilcani Tambo Cañahuas, in Arequipa explains: "The BGI/SBGA have helped us with the development and the supply of the sanitary kits. We are committed to implement this equipment with all necessary precautions, to take due care of our personnel. The delivery of these biosecurity kits provides an important help for all of us."
Maximiliano Quispe, the President of the Cooperativa Minera Nueva Teresita in Puno adds: "Without this assistance, we sincerely wouldn't have been able to resume our work".
So far, the SBGA and the BGI have helped 600 people in Bolivia, Colombia and Peru, through this sanitary crisis.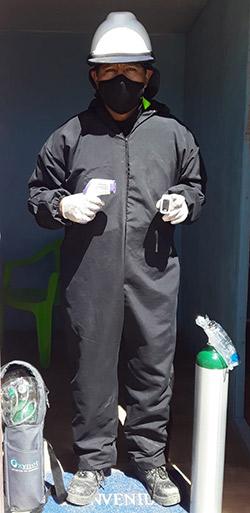 © Swiss Better Gold
Read more about our operations in Bolivia and in Colombia: