Share
Goals and Objectives
By acting together, the SBGA and its partners embrace the opportunity to significantly increase the volume of artisanal and small-scale mined gold to the market, and in doing so advance the economic and social wellbeing of ASM miners and mining communities. The positive impact of this collaboration far exceeds that which any one organisation could achieve while acting alone. Partners recognise that greater co-operation is in the best interests of all parties, ASM miners and their communities. 
This collaboration demonstrates that, when carried out responsibly, the ASM gold sector can provide a community-based and environmentally sound livelihood  to some of the poorest communities in the world. It also helps raise awareness on the existing challenges prevailing in the ASM sector that, when not adequately managed, can be extremely damaging for the communities and the environment.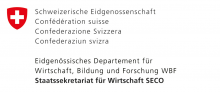 State Secretariat for Economic Affairs (SECO)
Switzerland is one of the most important commodity trading centres in the world. It is also the world leader in gold refining, watch and jewellery making, and home to many financial institutions. Hence, it plays a remarkable role in the worldwide gold supply chain. Likewise, Swiss Cooperation has a long history supporting different development initiatives, which places Switzerland in a privileged position as a competent and appreciated partner promoting sustainable gold production.
Due to the growing importance of the sector in terms of domestic and foreign policy, the Federal Council started to publish a commodity report (in 2013 and 2018) with several recommendations to strengthen transparency, competitiveness, innovation; sustainability and dialogue for the sector. It established the interdepartmental platform on commodities and it supports several tools and initiatives to implement the recommendations, one of which is the Better Gold Initiative.
Arising from a wish to improve the situation of artisanal and small-scale gold miners, the State Secretariat for Economic Affairs (SECO) and the SBGA have developed a public-private partnership named the Better Gold Initiative for Artisanal and Small-Scale Mining (BGI for ASM). Set up in 2013, the BGI for ASM became a pioneer solution with the purpose of generating transparency, responsibility and profitability in the ASM gold sector.
Visit website
Collaboration with Voluntary Sustainability Standards (VSS) 
The Swiss Better Gold Association (SBGA) and the Better Gold Initiative (BGI) currently collaborate with three certification organisations, namely the Responsible Jewellery Council (RJC), Fair Trade International (FTI) and the Alliance for Responsible Mining (ARM). All three organisations establish and maintain widely recognised Volunteer Sustainability Standard (VSS) certifications. 
Our VSS Partners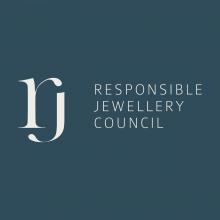 Responsible Jewellery Council (RJC)
Responsible Jewellery Council (RJC) is the world's leading standard-setting organisation for the jewellery and watch industry. It was founded in 2005 by 14 member organizations and has since grown to over 1,250 global business members, large and small, across 71 countries. RJC is a platform for catalysing change and building positive impact through the supply chains of its members, and provides a forum to share leadership perspectives, exchange ideas and find solutions to shared challenges on sustainability.
Ever since its inception in 2005, RJC has striven to maintain an open, continuous and transparent dialogue between its members and a wide network of stakeholders, one of which is the SBGA and its Better Gold Initiative for ASM.
This collaboration is based on a mutual recognition of the most critical Environmental, Social and Government (ESG) topics and a wish to collectively accelerate progress towards the 17 Sustainable Development Goals.
Further, both the RJC and the SBGA share an appreciation of the importance of a continuous improvement approach while tackling the challenge of ASGM inclusion in global supply chains. Driven by a practical and pragmatic approach on the ground, this collaboration is conducive to establishment of sustainable, reliable and resilient value chains from producing ASGM partners in selected countries to the downstream players representing the watch and jewellery industry.
As fellow partners, the RJC and the SBGA recognise the opportunity to work closely together for achieving a better future for all.
Visit website

Fair Trade International (FTI)
Fair Trade International (FTI) is a standard-setting and global consumer certification system that works with marginalised producers in developing countries to improve livelihoods and create sustainable development opportunities through trade. The Fairtrade Gold and Precious Metals programme extends these goals to the artisanal and small-scale mining sector. This is achieved through working with artisanal and small-scale mining organisations to achieve compliance with the Fairtrade Gold and Precious Metals standard, independent third-party verification, chain of custody audits, minimum price guarantees, Fairtrade premium payments and marketing of certified products in international Fairtrade markets.
Visit website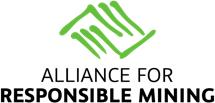 Alliance for Responsible Mining (ARM)
Alliance for Responsible Mining (ARM) is an independent, global-scale, pioneering initiative established in 2004 to enhance equity and wellbeing in artisanal and small-scale mining (ASM) communities through improved social, environmental and labour practices, good governance and the implementation of ecosystem restoration practices. ARM is committed to social justice and environmental responsibility as the values driving the transformation of ASM. ARM's mission is to set standards for responsible ASM and to support and enable producers to deliver "Fairmined" certified metals and minerals through economically just supply chains to the markets, in order to contribute towards the transformation of ASM into a socially and environmentally responsible activity, and to the improvement of the quality of life of marginalised artisanal miners, their families and communities.
Visit website